Welcome to Seadog Boats.

We build fly fishing prams.
This is Barney.

Our prams are designed by fly fishermen for fly fishermen. Our only business is building custom boats. Each of our boats are hand built to ensure the finest craftsmanship is used. We use the finest quality materials available. We don't cut corners.
We only offer a ten foot model. We like the added stability as well as that extra margin of safety if the weather gets nasty. We tried an eight footer and found that it was just too small and frankly rowed like a pig. Our ten footer meets all your demands and still rows like a dream, even with two people aboard.
Our prams are lightweight yet strong. With perfect balance built in, they are easily handled by one person. These boats fit quite nicely in a small pickup. Their light weight also allows for easy car topping. Your unfinished ten foot pram will weigh only 65 pounds! With our basic options added, your finished pram will weigh less than 80 Lbs.!!! See our pricing page for complete specifications.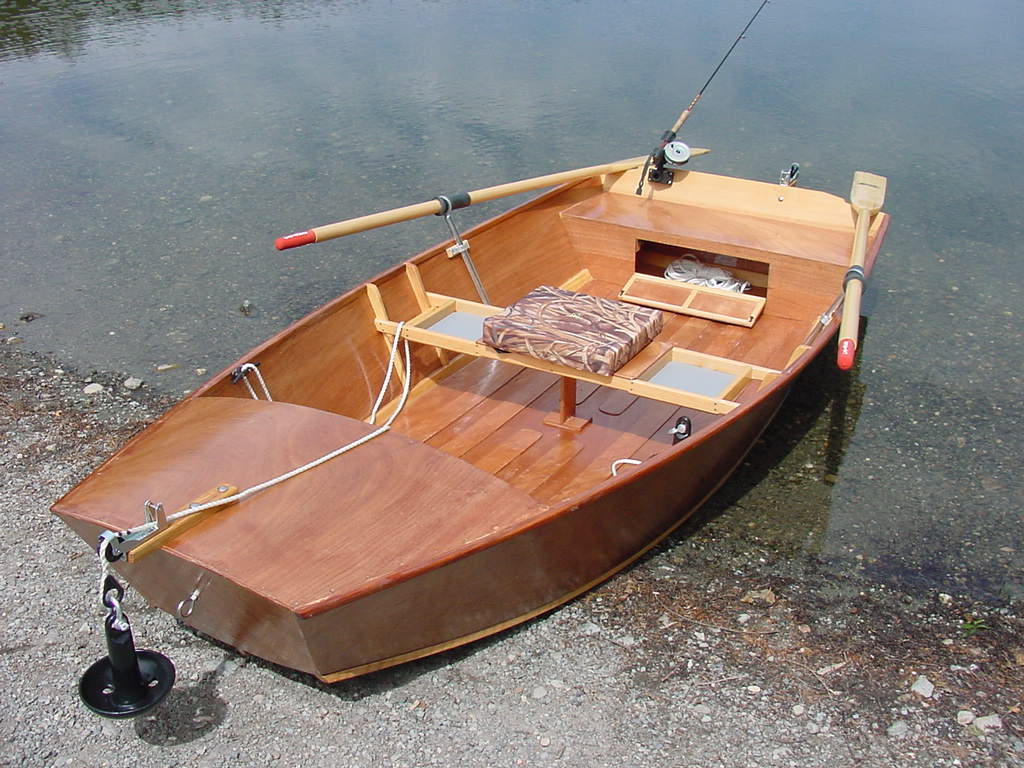 When you decide you want a fly fishing pram, select how you want it set up from our pricing sheet listing the options we offer (we can also do any custom work you may want, just let us know). We then incorporate the options you have selected and build your pram to fit your specific fly-fishing needs. It's that easy. Just tell us what you want and how you want it and we can deliver your complete custom fishing pram in three to four weeks. We will also incorporate any specific needs or interior design ideas you may have for your pram. We encourage your input! After all, you are our best source for new innovations that make our prams even better.
Click on this link to view pictures of our prams.
Click on this link to see our pricing schedule.
Call, drop us a line, send us a fax, or email us at the link below to discuss what you want in a pram.
Why would you ever want to fish from a float tube or pontoon boat again???
Start fishing today from the pram that only Seadog Boats offers.
9416 Linden Ave. North - Seattle, WA 98103-3231

206 715 2014 - Phone

630 839 3108 - Fax
We thank you for visiting.
You are the
visitor to our site since
October 15th, 2002